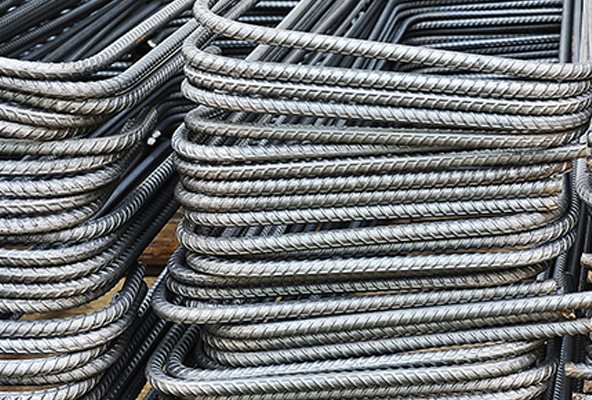 Core Purpose
In the changing era of the construction industry, we are committed to give exceptional values to our customers by providing them steels' solutions to speed up execution and minimize the wastages in bare minimum space which enables our customers to have complete control in inventory and steel usage, which will lead them to increased profit, and peace of mind
Advantages of using RMS (Ready Made Steel)
Accurate planning of the site program subsequently fast track construction
Answer to severe skill and labour shortage
Reduced construction time, thereby avoiding time and cost overrun
Efficient use of limited space at congested sites
Substantial cost savings in the project with increased profitability, better cash flow and inventory management
 High accuracy on specified tolerances thereby avoiding rework at site
Significant reduction in wastage and pilferage at site
Just quick response and in-time delivery
 Effective and efficient use of Human Resources to achieve speedy site progress and excellent delivery results
Process
We Supply ready to fix Pre-fabricated Steel Reinforcement Bars processed accurately according to the BBS supplied by you with much accuracy and precision. This means you will not have to deal with the Steel reinforcement bar suppliers, the logistic people and the contractor who cuts and bends steel reinforcement bars at site separately. Working with us means you will have a single window service for supply and fabrication of steel Reinforcement Bars.
Good initial planning on the site location, factory size and layout has meant that we have the ideal infrastructure to handle large tonnages and deliver them on time. Moreover our state-of-the-art technology gives us an ability to mix large scale projects with smaller intricate jobs.
The factor which has the highest impact on the cost of operations is scrap or material yield and this can be kept under control by our ability to mix different orders and optimize as large tonnages are only possible if there are enough storage facility for cut material.
We offer all the advantages articulated above and much more
Information technology
With considerable resources invested into the IT section, we have ensured a highly faultless, dynamic and effective production system from start of the process through to final delivery. We operate one of the finest and most advanced software systems for cut and bend steel reinforcement which will in near future improvise construction cycle and quality.
Plant & Equipment
Our plants are fully equipped with the most sophisticated rebar fabrication equipment ensuring a perfect process throughout. We work with automated shearing line machines and stirrups bending and making machines
Finished Product 
All schedules are vetted by very experienced personnel before they are produced thereby greatly reducing the chances of error. Our finished products are accurate and are produced to the highest quality standards.
Logistics
All bundles are tagged with computer generated labels highlighting the shape, number of pieces and all other necessary information for easy identification at site. Our documentation at site is easy to understand and allow full traceability and reference to the BBS. The tags could also be color coded for better management of material at site.